Björn Zimmermann (* 1981 Gießen) initially studied saxophone at the Robert Schumann Hochschule in Düsseldorf. Since that time he has been working as a saxophonist in the Army Band of Kassel. After completing his studies, he devoted himself increasingly to conducting and in 2017 he began studying wind band conducting in the class of Prof. Hermann Pallhuber at the University of Music and Performing Arts in Mannheim.
Early on conducting determined his path and he had his first conducting experience at the age of 15. Courses attended with well-known conductors such as Piere Kuijpers or Jochen Wehner had a lasting impact. Later he took private lessons with Prof. Thomas Clamor and attended both national and international master classes, for example with Douglas Bostock.
Currently he is the chief conductor of Bläserphilharmonie Nordhessen  and head of the Sinfonisches Blasorchester Höxter, and he also conducts the Musikzug Bottendorf near his home.
| | |
| --- | --- |
| Conga del fuego nuevo | arr. Oliver Nickel |
| Divertimento | Vincent Persichetti |
| Fanfare for the common man | Aaron Copland |
| Gandalf | Johan de Meij |
| Harry Potter Symphonic Suite | arr. Robert W.Smith |
| In the Land of Zarathustra | Amir Molookpour |
| Incantation and Dance | John Barnes Chance |
| Kaddish | W. Francis McBeth |
| Lexicon oft he gods | Rossano Galanthe |
| Lionheart | Hermann Pallhuber |
| Overture to a new Age | Jan de Haan |
| Second Suite for Band | Alfred Reed |
| Sheltering Sky | John Mackey |
| The Dance of the Witches | arr. Geoff Kingston |
| The Legend of Ali Baba | Bert Appermont |
| The Wind in the Willows | Johan de Meij |
| Tom Sawyer Suite | Franco Cesarini |
| Vesuvius | Frank Ticheli |
| Viva Musica | Alfred Reed |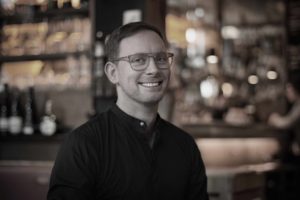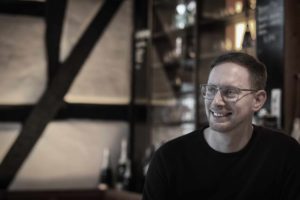 Bläserphilharmonie Nordhessen
The Bläserphilharmonie Nordhessen is the north district band of the Hessischer Musikverband e.V.. It was founded in 2018 and is open to all interested and ambitious musicians of the district. The orchestra is led by Björn Zimmermann and currently consists of approx. 80 musicians from over 15 regional windbands.
Sinfonisches Blasorchester Höxter
The Höxter symphonic wind orchestra is a project of the City Music Association. It consists of musicians from the local wind bands, teachers and students from the Höxter Music School and other regional musicians. It was founded in 2004 by Christoph Gottlob and Dietmar Todt. The orchestra currently consists of around 70 active musicians and is led by Björn Zimmermann.