Björn Zimmermann (*1981 Gießen) received his first training as a conductor at the "Hochschule für Musik und Darstellende Kunst" in Mannheim where he also completed his graduation as Master of Music in wind orchestra conducting under Prof. Hermann Pallhuber.
He holds the position as chief conductor of the "Bläserphilharmonie Nordhessen" and the "Sinfonisches Blasorchester Höxter". In addition he leads the "Musikzug Bottendorf", which is located close to Allendorf/Eder in Hessen, his current place of residence.

In autumn 2021 Zimmermann conducted the "Holzbläserorchester" consisting of members of the "Bläserphilharmonie Niedersachsen.

Working experiences with orchestras like the "Verbandsorchester Markgräflerland", the "Freiburger Blasorchester" and the "Schweizer Armeespiel" influenced Zimmermanns' skills. He was able to gain further experience and got the chance to refine his wind orchestra skills with orchestras like the "Sächsische Bläserphilharmonie" and the "Heeresmusikkorps Ulm and Koblenz" before he started his time at university.

Zimmermann's had his first experiences with Prof. Thomas Clamor and he participated in national and international masterclasses with Douglas Bostock und Pierre Kuijpers among others.

Since he is 15 years, Zimmermann has been conducting different wind orchestras in Hessen and Nordrhein-Westfalen and he is been booked regularly as a guest lecturer for woodwind section trainings all over Germany.

Zimmermann holds a master degree in saxophone that he received prior to his studies in conducting at the Robert Schumann Conservatory in Dusseldorf

Björn Zimmermann works as a full-time saxophonist at the "Heeresmusikkorps Kassel".
Symphonic Band
Chambermusic
Woodwind Orchestra
Symphonic Band
| | |
| --- | --- |
| Absil, Jean | Rites |
| Anderson, Leroy | Concerto in C for Piano and Band  |
| Cesarini, Franco | Tom Sawyer Suite |
| Copland, Aaron | Fanfare fro the Cammon Man |
| Gould, Morton | American Salute |
| Grainger, Percy A. | Lincolnshire Posy |
|   | Childern's March |
|   | Irish Tune from County Derry |
|   | Shepherd's Hey |
| Hindemith, Paul | Symphony in Bb |
| Holst, Gustav | First Suite in Eb |
|   | Second Suite in F |
| Husar, Karel | Music for Prague 1968 |
| Ito, Yasuhide | Differencias |
| Mackey, John | Redacted |
|   | Sheltering Sky |
| de Meij, Johan | The Wind in the Willows |
|   | The Lord oft he Rings |
| Nelhybel, Vaclav | Trittico |
| Reed, Alfred | A Festival Prelude |
|   | Armenian Dances Part I an II |
|   | Second Suite for Band |
|   | Viva Musica |
| Rudin, Rolf | Der Traum des Oenghus Teil 1 und 2 |
| Sparke, Philip | Windsketches |
|   | The Year oft he Dragon |
|   | Music for a Festival |
| Stravinsky, Igor | Circus Polka |
| Ticheli, Frank | Vesuvius |
| Vaughan Williams, Ralph | Charterhouse Suite  |
Chambermusic
Woodwind Orchestra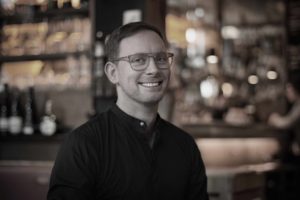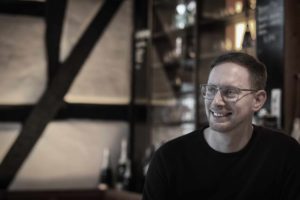 Bläserphilharmonie Nordhessen
The Bläserphilharmonie Nordhessen is the north district band of the Hessischer Musikverband e.V.. It was founded in 2018 and is open to all interested and ambitious musicians of the district. The orchestra is led by Björn Zimmermann and currently consists of approx. 80 musicians from over 15 regional windbands.
Sinfonisches Blasorchester Höxter
The Höxter symphonic wind orchestra is a project of the City Music Association. It consists of musicians from the local wind bands, teachers and students from the Höxter Music School and other regional musicians. It was founded in 2004 by Christoph Gottlob and Dietmar Todt. The orchestra currently consists of around 70 active musicians and is led by Björn Zimmermann.